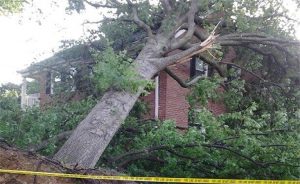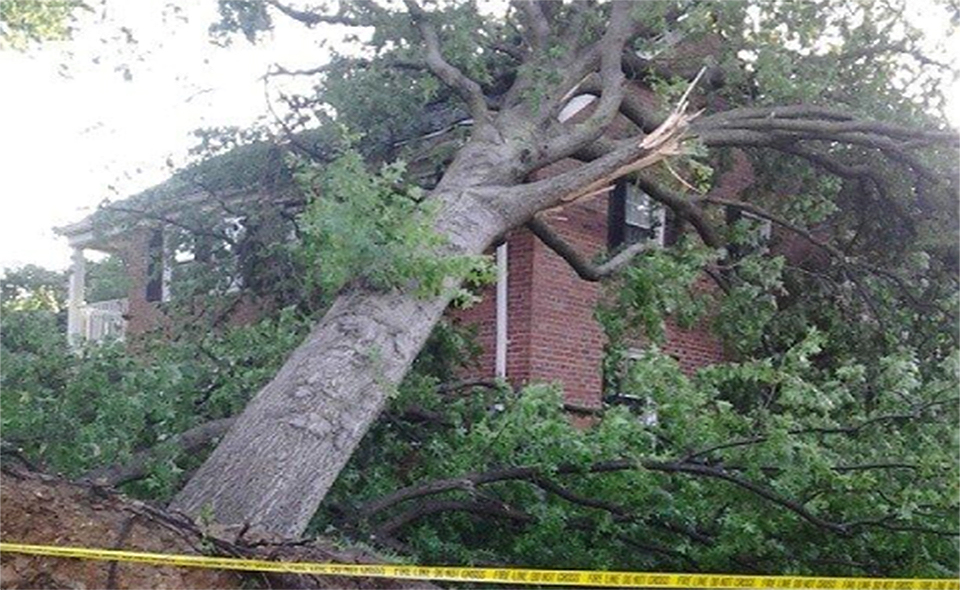 We get this question a TON and it's a good question to ask – If your tree falls on your neighbor's house, who should pay for the damage to their home?  The answer?  Your neighbor.  Or their insurance, if they have it.  You might think that this isn't right, or doesn't make sense, but hear me out.
Let's say we have a strong storm that whips through our area and knocks down your beloved, healthy, 100 year old oak tree.  The tree wasn't dying.  It wasn't showing signs of rotting.  It just was uprooted by the wind and it fell on your neighbor's house.  Yikes!  This was not your fault, nor could you have done anything to prevent this from happening.  Their insurance should pay for the damage to any property that was affected by this fallen tree.
Let's say, however, that your neighbor has a half-rotting tree that is hanging partly over your property.  You have repeatedly asked the neighbor to do something about that tree before it causes damage or hurts someone, but they refuse to.  If it hits your home or any other property you own, or God forbid the tree hurts someone when it falls, they could be liable.
If ever you encounter this situation with a neighbor where their tree is knocking on death's door and threatening to make it's mark on your property, make notes of dates and times of conversations you've had with them or, better yet, take pictures of that rotting tree so that if something does happen, your insurance company can repair your property, and then hopefully get reimbursed for the money paid out to fix your property.
Let's hope you never have to deal with this messy situation, but it's always better to be prepared!
Have any questions?  Call us at 717-755-2335 or email us at staff@aadvantageinsurance.com.